The animal protein industry has exponentially grown, and intensive production practices cause unavoidable stress to the animals as a result of confinement, transport and handling. Stress generates a physiological condition characterized by suppressed immunity, and consequently, higher disease susceptibility.
Yeast Beta Glucan in Aquaculture
In aquaculture, in particular, fish are not easily observed by the stock person, and disease outbreaks are often overlooked. Therefore, novel ways to boost the immune response of fish are needed.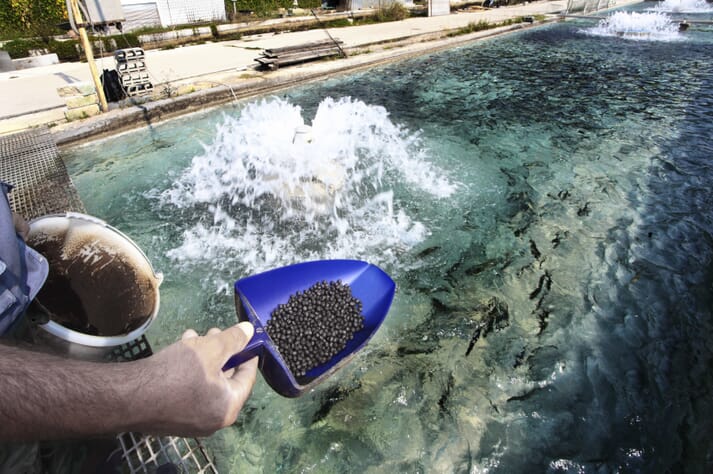 One natural option that is highly effective is the use of beta glucan because they are considered modifiers of biological response due to their immunomodulatory potential. Briefly speaking, when recognized by specific cell receptors, beta glucan enhance the hose's immune response and prepare it for challenging situation.
There are many beta glucans sources available in the market, but we listed below 3 reasons why choose purified yeast beta glucan to improve fish feed quality.
1.  Yeast beta glucan has high Bioactivity
A source of high purified beta-1,3/1,6 glucans, yeast beta glucan is extracted from the yeast Saccharomyces cerevisiae by a process that preserves the structure of the β-glucan molecule, thereby enduring its high bioactivity. Hiyeast©Yeast beta glucan contains at least 70% β-glucan.
2. Yeast beta glucan is the most frequently studied β-glucan product:
Yeast beta glucan is considered a scientific and commercial reference, as it is the most widely studied source of beta-1,3/1,6 glucans in animal nutrition used for health, performance, and welfare maintenance.
3. Yeast beta glucan : proven results in fish
Yeast beta glucan has been extensively tested with proven results in different fish species and under different challenge conditions.
Yeast beta glucan aided in the response of lice-infested fish, reducing the infested fish by 28%.
Yeast beta glucan was shown to be able to modulate antioxidant, stress and immune-related genes.
Yeast beta glucan may boost the host's innate immune defense by inducing neutrophil extracellular trap formation.
Yeast beta glucan induced an immunomodulatory response and may be used as an effective tool to increase fish survival.
Yeast beta glucan reduced fish mortality rate and enhanced both daily and cumulative regenerated fin area.
Hiyeast- a purified yeast beta glucan maufacturer
Hiyeast Yeast beta-Glucan is concentrated beta-glucan derived from the yeast cell wall, which is very pure in the content of beta-glucan, from 70% to 80% plus, it is a strong immune stimulator which commonly doses on less than 200g per ton of feed. And some applications show its significant reduction of mortality.
So, if you are considering adopting yeast beta glucan in your aquafeeds, visit our website to view the entire range of our premium quality beta glucan products.