Our body's immune system is the army that protects us against any attack.
On the other hand, antibodies are the proteins that our body generates to protect us and keep our defenses in good condition for a while.
Finally, there is a more primitive but equally effective immune system, the so-called innate immune system. It is composed of a series of cells and tissues that are part of our body from birth. While antibodies are specific and need the first infection to be generated, the innate immune system protects us from the first moment against any invasion. We could say that it is the first line of defense formed by the "toughest types" of our body: Macrophages, Neutrophils, and Natural Killer Cells.
We can train our immune system to make this first line of defense soldiers quicker to deal with an invasion and, therefore, stop an infection in time and not generate so many symptoms or lengthen in time, for example, the flu.
To train our immune system, we can use certain healthy habits of life and ingredients like the yeast beta-glucans. We have spoken with Arnau Vilas, technician of Vitae and investigator of agro alimentary technology so that he tells us a little more about the yeast beta glucans.
What are beta-glucans?
Beta glucan is a substance found in bacteria, plants, and certain foods like baker's yeast, cereal grains, and fungi. It is a polysaccharide made up of a sequence of glucose (sugar) molecules linked together. Beta-glucan can stimulate the immune system and help kill cancer cells. It is being studied in the treatment of cancer. It is a type of biological response modifier.
What is the difference between yeast beta-glucans and the other beta-glucans?
There are different sources of beta-glucans. Beta-glucans can be found in certain grains (such as oats), fungi, algae, and bacteria. Yeasts also produce large amounts of beta-glucans. These different sources usually result in different beta-glucans. The essence is the same (many glucose bound together), but the final molecule may have more or less linearity or a different conformation or weight. This will cause the molecule to have more, less, or simply other biological activity.
In addition, beta-glucans must be extracted. This will result in higher or lower recovery, also depending on the source. Extraction of beta-glucans in yeast can be up to 87%, while in oats, it can be up to 80% at best. This difference makes yeast beta-glucans even more interesting.
Why is yeast beta-glucans good for the immune system?
Beta-glucans are molecules to which many beneficial effects are attributed. The intake of beta-glucans has been linked to:
A reduction in the risk of cardiovascular events in at-risk individuals – by, across the board, a decrease in LDL (bad) cholesterol.
A reduction of postprandial glucose and insulin response (levels recorded immediately after food consumption).
An antitumor and anticarcinogenic activity.
An antimicrobial and immune system are promoting capacity.
Not all beta-glucans have the same activity and therefore cannot exert the same effects on the body. It has been shown that orally ingested yeast beta-glucans can stimulate the immune system by increasing immunoglobulins and producing defense cells (NK and T cells). Due to its prebiotic nature (i.e., we cannot digest the molecule), it also has an antimicrobial effect related to promoting beneficial strains in the intestinal tract. These characteristics make it possible to increase resistance to parasitic and infectious infections.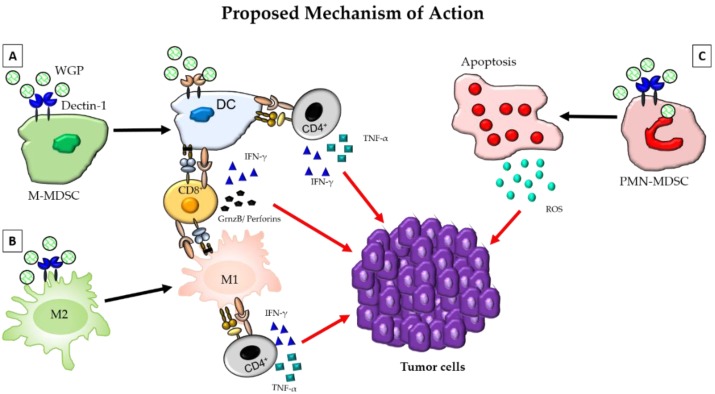 How can I strengthen our immune system naturally?
The immune system must be understood as a set of elements and metabolic and signaling pathways that are capable of, at a given time, generating a response to a foreign agent that may enter by any route (inhalation, digestion, intravenous ) in our body.
A strong immune system can be maintained – roughly speaking – with a balanced diet (a balanced and efficient daily nutrient intake), daily exercise, and regular relaxation practices (anti-stress).
Is it true that the digestive system is of vital importance to keep our defenses high?
The digestive system is our first barrier of defense. Anything we ingest must inevitably pass through one of its parts. An essential part of the digestive system is the small intestine and the large intestine. A vast number of microorganisms are found there, which make up the intestinal flora. The profile of microorganisms of each individual will depend on many factors, both genetic and environmental. Many types of microorganisms are considered to colonize the intestinal tract. Some of them are considered more beneficial than others because they have been associated with fewer pathological events in people who had them.
How can I take care of my intestinal flora?
Having an adequately strengthened and protected intestinal flora is of vital importance so that, when the time comes (for example, the arrival of a pathogen in the intestine), it can overcome the danger and thus, in a direct way, protect us too.
There are two ways to take care of our intestinal flora, the intake of probiotics and prebiotics:
Probiotics are those microorganisms considered beneficial and will help reinforce this intestinal profile of microorganisms that we already have.
Prebiotics are molecules that, due to their nature, cannot degrade and reach the intestinal flora in whole (or semi-whole, e.g., beta-glucans) form. These compounds serve as raw material for the beneficial microorganisms in our intestinal tract to reproduce abundantly. A combination will never be considered a prebiotic if it does not selectively promote the growth of beneficial microorganisms in the intestinal tract.
Probiotics include many types of fermented foods, although some are more important than others. Yogurt is the most classic probiotic fermented product. In addition to fermenting the product and giving the consumer a typical yogurt texture, the strains it includes can also colonize the gut and promote a suitable microbiological profile in the gut.
Prebiotics include what is called dietary fiber. While there are many compounds with prebiotic capacity, there are also many sources. As mentioned above, beta-glucans can act as such, but so can cellulose, lignin, and other plant-derived components. Fiber is found in plant-based foods, and it is for this (and many other reasons), vegetable intake should be varied and high compared to animal-based foods.
What role does diet play in our immune system?
It is one of the three fundamental pillars to maintain a strong immune system. Vitamins and minerals are the first things that come to mind. Still, a proper intake of carbohydrates, fatty acids, and protein are also important. They are the primary energy source and cellular structure for all body elements to function correctly (including the immune system).